Menu Management With Updates in a Flash
Ready to get started with a 30-day risk-free trial? No long-term contract needed.
Update Menus And Pricing Across Online Platforms In Real Time
Manage all third-party menus directly from your POS with our menu management software. Changes automatically update platforms across your locations, regions, and brands, at the same time.
Features
With POS Menu Sync for third-party menu management, when you update your menu items and/or prices in your POS system, the changes automatically sync with all your online ordering platforms—such as DoorDash, GrubHub, Uber Eats, and Google—in real-time.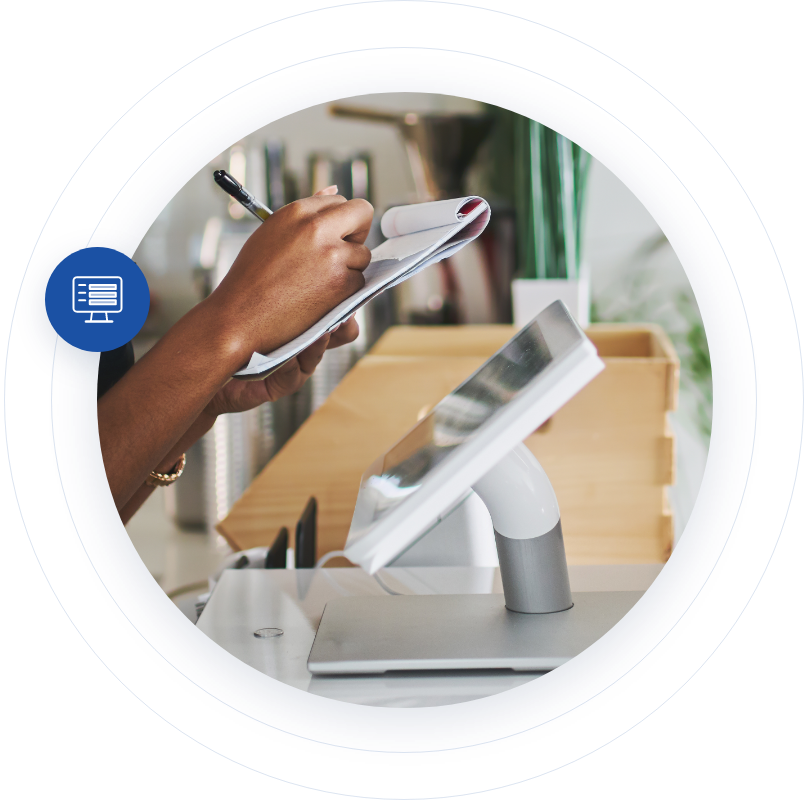 Within minutes of updating your menu, everyone using an online ordering app will see the updated menu. No outdated orders. 
Yes, full control.  No more relying on separate platforms to make changes to your menus and pricing. Your POS menu will become a one-stop shop for all menu management.
POS Menu Sync will simplify menu changes, saving you hours of time previously spent going through each one of your menus and making changes individually on each ordering platform. Now all updates across all menus and locations can be made in one place. For example, offering daily or weekly specials becomes much easier with our menu management system for restaurants. You can streamline the process with having to rely on manual entry to make updates across all apps.
POS Menu Sync offers fast setup and guaranteed accuracy. Menus will be regularly synced, ensuring 100% accuracy when it comes to linking items and modifications to your POS system.
Menu Updates Everywhere
in a Flash
Chowly syncs all menu updates to every online ordering app on which you're visible. Your menu updates instantly on every platform. It's the most powerful menu design software.