Discover Fast and Easy POS Integration
Chowly's order integration helps you increase revenue and improve operational efficiency, allowing you to focus on making great food and keeping customers happy.
Just a few of our 150+ marketplace integration partners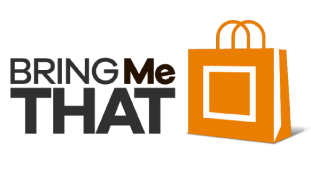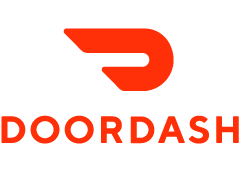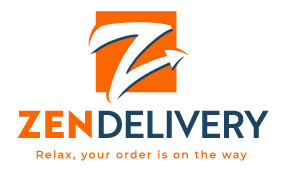 Integrating digital ordering with your POS is just the beginning
Chowly's Online Ordering... Coming Soon
We're bringing an enterprise-grade online ordering experience to independent locations and emerging chains with Koala. Be a part of the best off-premise ordering product for the restaurant industry.
Not only will your POS be able to integrate digital orders, it will also allow you to manage all of your third-party menus, in the same place, at the same time. You know what that means? No more tablet chaos.
Chowly was the original third-party marketplace POS integrator, and today we have over 150 marketplace partners and over 50 POS partners.
Our POS integration transmits customer orders directly into your POS system, so you can:
With POS Menu Sync, you can manage all third-party menus in one place. Easily add, edit, and remove items, then sync them in real-time across locations, regions, and brands directly from your POS system
Restaurant Control Center
Chowly's Restaurant Control Center consolidates third-party delivery data in one place, providing unprecedented visibility into your restaurant's order history. This provides you the insights you need to spot trends, make smarter decisions, and take advantage of opportunities that you may not have known existed before.
Google's partnership with Chowly makes it possible for customers to place an order right from your restaurants' Google page. With Google Direct Order's lower commission rate, you'll start putting more money in your pocket right away. Chowly can even get you launched the same day you sign up!
Our first-of-its-kind Virtual Restaurant platform leverages Chowly's local delivery sales data to match real, established brands to your location based on what we know will sell. (And we provide the full tech-stack, too. Talk about turnkey!)
Receive a $150 Amazon Gift Card for each restaurant you refer that signs with Chowly.
Refer a Restaurant, Get Paid
What Restaurants Are Saying About Us
"Chowly has been a God send in utilizing their system to create an easy and efficient way to keep out line going with prompt and complete service for our third party delivery companies."
"Chowly has made our third party integrations seamless! We've got multiple ghost kitchens and we truly couldn't do it without Chowly."
"Chowly has been a huge help to my business. I used to have 3 different tablets that my employees had to manually enter. It's so much faster now with Chowly and my errors and mistakes entered have drastically gone done."
"We love the integration Chowly provides. Menu adjustments are easily made right in our POS. Minimal monitoring is needed for all of the third party platforms. Thanks Chowly!"
"Chowly is my best employee."
"We have been working with Chowly for two years. The integration with Toast POS is a game changer. Especially using Toast MLM, being able to manage multiple locations, sync one menu, across all third-party platforms. Chowly continues to evolve, adding Google Food ordering for pickup and delivery. The follow-up and support is excellent. Highly recommend."
"Great support. All agents that I have talked to been knowledgeable. Fast at resolving any problem/issue. I'm happy with the service. Overall, it's a big +++ for me. "
"Chowly support staff are the most efficient, proficient and helpful staff that I have come across. The calls are answered promptly and on every occasion they have been able to resolve issues without any delays. Highly recommended as a company. "
"During the early stages of COVID-19, our restaurants were receiving an unparalleled influx of delivery orders and with our Chowly integration we were able to stay on top of orders and succinctly streamline our operations without skipping a beat."
"We have seen a large uptick in our third-party delivery business since integrating with the Chowly platform. The stores using Chowly have been able to add on new marketplaces and reach out customers who are looking for the convenience of delivery."
"Chowly has been a great POS partner for over 3 years. Thanks of them we have been able to grow our business by over 500%. They integrate with our KDS screens and Toast a huge advantage over older systems."
"Chowly has completely changed the way our businesses receive and coordinate our 3rd party delivery services. Before we would only use two. But, with the elimination of tablets, we can partner with all five big names and some local companies. Syncing directly with our POS, all sales and reports are accountable and accessible. Chowly really executed our menu flawlessly. And their customer service on a national account scale is golden!"
Trusted by over 12,000 restaurants of all sizes
Let our expertise and technology guide your restaurant along its digital journey.
Whether you're a restaurant entrepreneur, an established chain, or a new or expanding virtual restaurant brand, Chowly's experience, technology, and partner network can help deliver more sales, more profits, and more insights.